Education projects 2019-2020
Taste Week.

Kindergarten teachers led the Taste Week project in October 2019, a project that has been in existence for several years.
The aim is to introduce students to new flavours in a good mood.
Thank you to the staff, students and parents who helped make this week a success.
Zero Waste Mauritius Conference
L'école Paul et Virginie hosted Zero Waste Mauritius for a conference addressed to parents of students on Thursday, September 12, 2019.
A beautiful moment of sharing in order to reduce our waste for a greener society.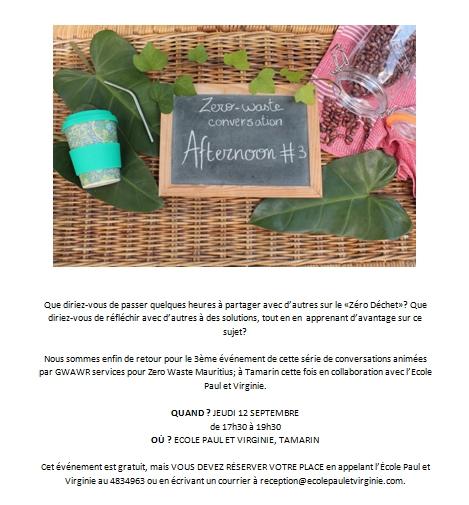 Elections for student representatives:

In order to form a committee of student representatives, in each class, students elected two representatives from their class.
Before the elections organized by the fifth graders, the candidates in each class ran an election campaign.
We remain at your disposal for any questions.