Education projects 2019-2020
End of the year party 2019
Like every year, the school offers a show to the students before the December vacations.
This year, it was a clown who delighted the students and staff.
Santa Claus also came to meet the students and give them gifts (giant yard toys to be used daily all together).
A snack, organized by the APEP, followed this beautiful event.
An exceptional moment of sharing!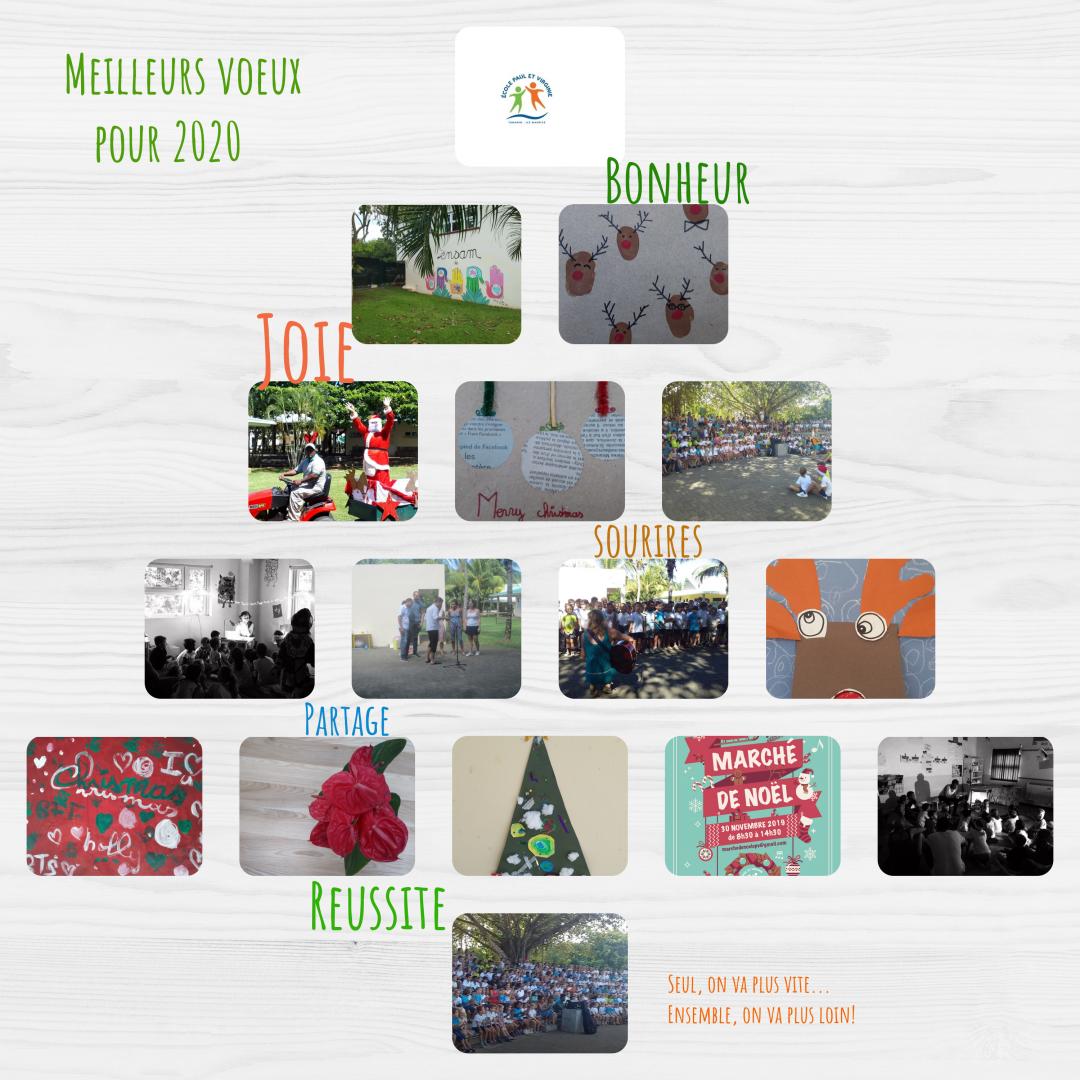 Silence, we read!
Every Monday from 10:25 to 10:40, students and staff take a book and read in silence.
If you come to school at that time, please take a book and devour the words! We'll be happy to get back to you right after...
World French Education Week - 3rd Edition - November 2020
La Maternelle was highlighted during this week of French educational institutions around the world.
Choir at school
This year, each class benefits in turn from Violaine's intervention in musical education.
At the end of the first period, the students were proud to present their choir to their families at the morning assembly.
First graders' night at school in early October 2019
The first graders spent a Friday night at school. They had the entire yard to themselves to play, to look at the stars, have dinner... and organize the classrooms into dorms to spend the night with their classmates and teachers at school.
The next morning, their parents picked them up after sharing breakfast with them on site.
For many students, this was their first night away from home without their parents. A great experience!
Conversations Exhibition
Several classes from the school were able to discover this exhibition featuring works by Malcom de Chazal, Miro...
Week of the taste.
The kindergarten teachers have piloted the project of the week of taste in October 2019, a project that has existed for several years.
The objective is to introduce students to new flavors in a good mood.
Thank you to the staff, students and parents who helped make this week a success.
Zero Waste Mauritius Conference
Paul and Virginia School hosted the Zero waste Mauritius association for a conference addressed to the parents of the students on Thursday September 12, 2019.
A nice moment of sharing in order to reduce our waste for a greener society.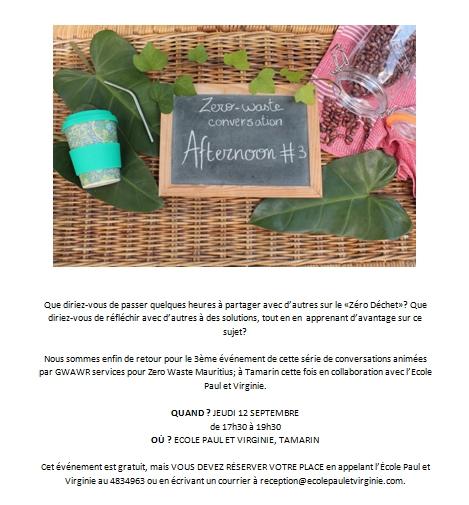 Student Representative Elections:
In order to form a student representative committee within each class, students elected two representatives from their class.
Prior to the elections organized by the CM2 students, the candidates from each class conducted an election campaign.
If you have any questions, please do not hesitate to contact us.