Students and Learning Languages
Students and Learning Languages:
Teaching French is one of the strengths of our school.
As an accredited school, our goal is to ensure that all students can develop the French language skills expected in the French National Education programs.
Language development is one of the priorities of the kindergarten. Numerous means are implemented from the 'Petite Section' onwards in order to achieve this goal.
Children's literature is one of the teaching methods widely used by the teaching team and the librarian, Céline Chabaud, in our school.
At the end of their primary schooling, our students will be able to express themselves orally and in writing in French according to the usual standards and will have acquired fundamental skills in grammar, conjugation, spelling and vocabulary.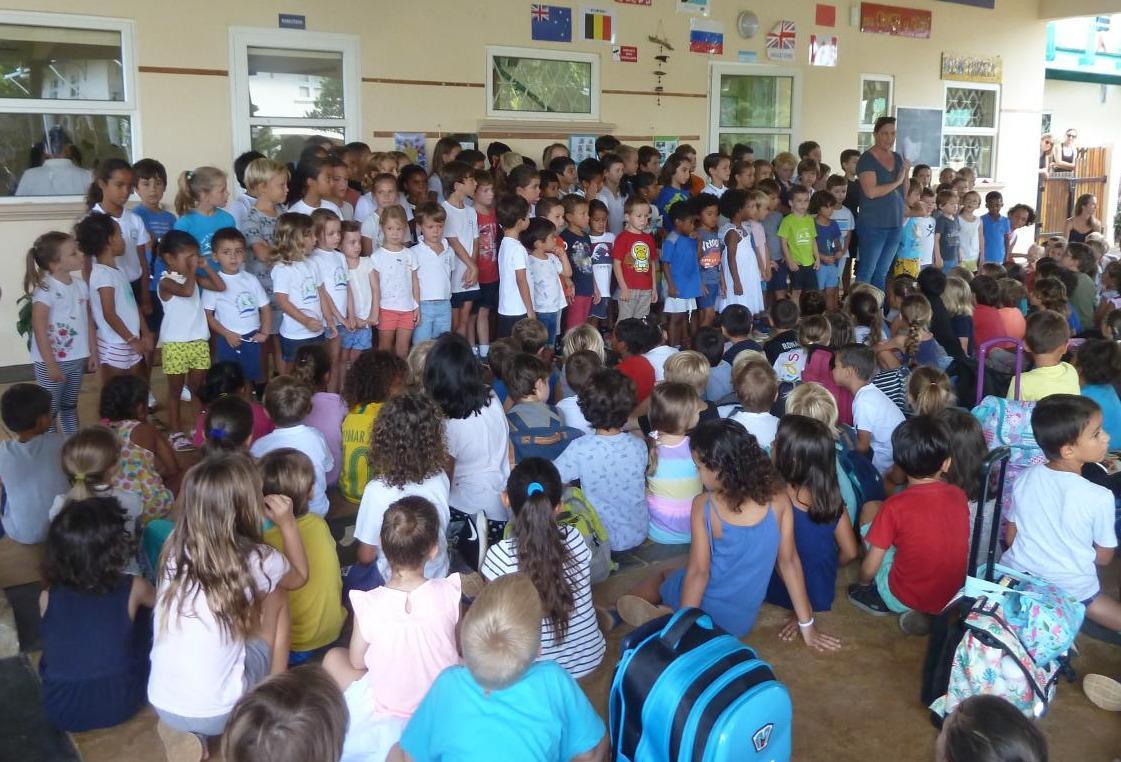 Most of our students are native speakers of French. However, a portion of our students have a mother tongue other than French, often English, which we consider a precious asset. In our language policy is designed to respond as closely as possible to the needs of the student.
However, for an English-speaking student enrolled in a French-language school, it is fundamental that the French language be at encouraged at home to foster ease of learning.
The teaching of English is also strongly present in our school.
In kindergarten, the teacher and kindergarten assistant speak 1h15 per day in English and the rest of the time in French. The young student is immersed in English vocabulary and understands simple instructions at his own pace. The beginner in a language observes, listens and often much later expresses himself.
In our school, students learn to read in French. Phonological awareness is therefore developed in French and the first writings are produced in French in kindergarten (which does not prevent the presence of writings in English).
In elementary school, 5 English teachers teach English most of the time in half groups. Listening comprehension as well as oral expression precede the manipulation of the English language in writing.
Facilities are provided in our school for students arriving from Europe with a beginner's level in English at the end of cycle 2 or cycle 3 in order to put the new student in a position to succeed.
Most of our students reach a B2 level on the CECRL reference scale at the end of CM2, which corresponds to the expectations at the end of 3e in France.