The student and language learning
The student and language learning
As a school accredited by the French Ministry of Education, our goal is to ensure that all students develop the French language skills expected in the National Education programs.
Developing language is one of the priorities of the nursery school. Numerous means are implemented as early as the Petite Section to achieve this goal.
At the end of their primary education, our students will be able to express themselves in French, both orally and in writing, according to the standards of usage and will have acquired fundamental skills in grammar, conjugation, spelling and vocabulary.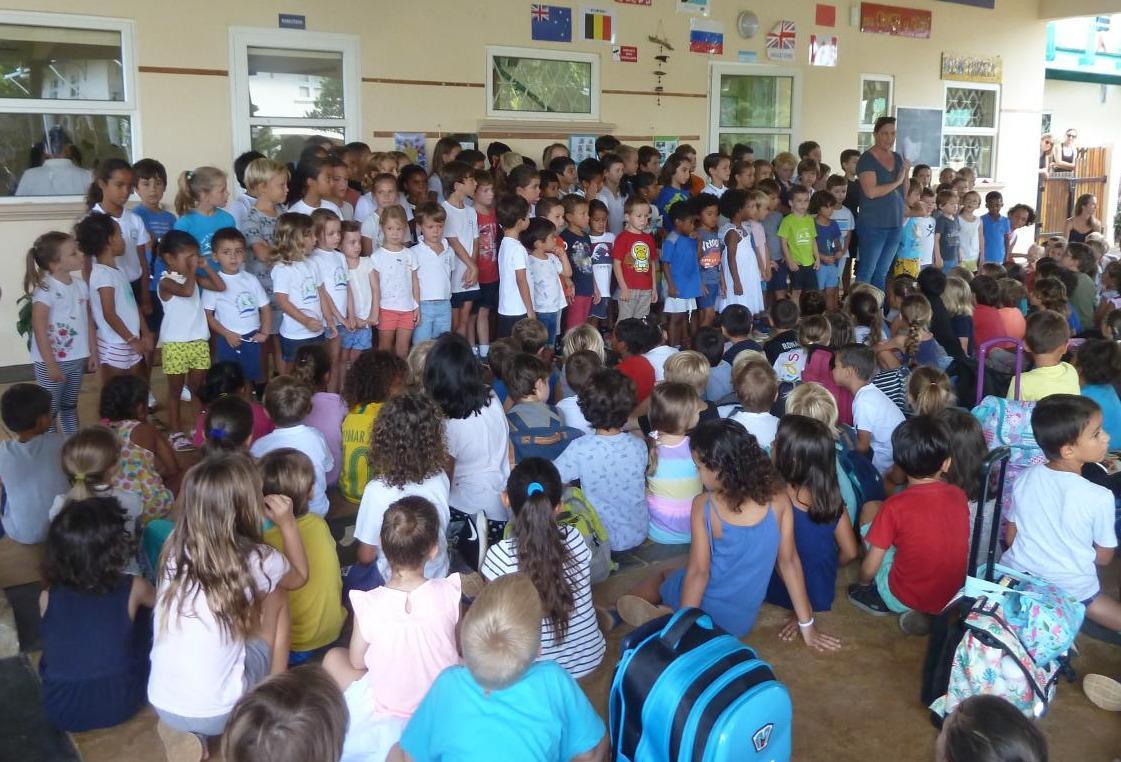 Tamarin Elementary School
Children's literature is one of the teaching aids used by the teaching team.
The librarian, Céline Chabaud, promotes literature on a daily basis through activities in the Library and Documentation Center for which she is responsible.
Most of our students are native French speakers.
However, we are welcoming more and more allophone students (whose mother tongue is not French), mainly English-speaking children.
This mix is often beneficial for all students.
However, we inform English-speaking families who choose to send their children to a French school that their child's success also depends on their family's French-language project. It is important that the child be involved in this project and make sense of it in order to overcome the difficulties he or she will encounter at the beginning.
The teaching of English and in English is also strongly present in our school.
In kindergarten, the teacher and the kindergarten assistant speak between 1 hour and 1.5 hours a day in English. The young learner immerses himself in this living language by enriching his vocabulary little by little and can thus understand simple instructions. 
We remind you that the beginner immersed in a foreign language, observes, listens and only later expresses himself.
In elementary school, 5 English teachers work on the learning of this living language, most of the time in half groups. Oral comprehension and oral expression precede the manipulation of the English language in writing.
In CP, the students benefit from 4 weekly sessions of English in half-groups and 1 weekly session in Teaching a Subject through the Integration of a Foreign Language, CLIL (part of the skills of the base treated in English). That's about 4h30
In CE1 and CE2, the students benefit from 3 weekly sessions of English in half-groups, 1 session of English in the whole class and 1 weekly session of CLIL. That's about 4.5 hours.
In CM1 and CM2, each week, students have 3 half-group English sessions, 2 full class English sessions and 1 CLIL session. That's about 5 hours and 15 minutes.
Most of our students reach an A2 level on the CEFR reference scale at the end of CM2, which corresponds to the expectations of the end of 3ème in France.